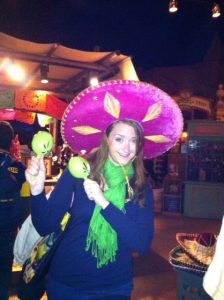 Hey there! My name is Jessica Streeter and I am from Denville, NJ. I am so excited to be on this amazing adventure of vacation planning! My love for Disney vacations started at a very young age, and has not dimmed since! I began searching for something more "fun" to do after my son Logan was born, and was so lucky to land a spot with Mouse Made Simple. I was always helping family, friends, and friends of friends plan their Disney trips, and finally my husband said, why don't you try to do this professionally? You have so much fun doing it so why not?
I also am a certified Occupational Therapist in my "other" life, and therefore can lend a perspective for any clients who have disabilities looking to explore Disney! Disney is one of the most accommodating and inclusive destinations out there, believe me, Ive done the research!
I have traveled to Walt Disney World many times, and have visited other Disney locations such as Disney's Hilton Head Island resort in South Carolina. My favorite part of Disney vacations is that the amazing service and attention to detail is carried out through the entire experience. I love to help my clients make the most of these magical experiences. Planning a Disney vacation can be overwhelming, and Im so happy to help people navigate through the process to make their vacation perfect for their family! I look forward to helping you plan your next trip!