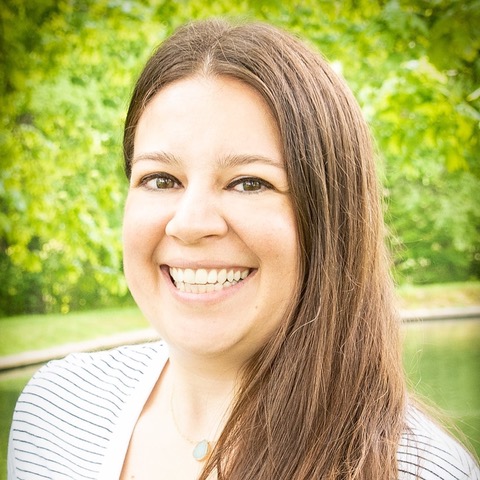 Travel is more than going from point A to point B. Travel is an opportunity to explore the world, learn something new about another culture, and ultimately learn something new about ourselves. I am passionate about adventure trips where tourists are more than sightseers that take lots of pictures. A true adventure is so grand that you forget to take pictures and the experiences are so rich that you'll never forget.
In November of 2018, I suffered from a concussion that gave me many hours to lay and ponder life as I recovered. I realized that my passion has always been travel, and that I truly love planning trips. When the concussion turned into post-concussion syndrome, I realized now was the perfect time to transition from my corporate America marketing job to a work-from-home job that combined my love for travel and planning with the ability to stay home and take care of my son. I focus on family trips that bring families closer, widen their view on the world, and spark an inner joy.
This love for travel began when I was a child. My parents are both immigrants to the United States; my dad from England and my mom from Mexico. When my peers were getting on planes to Disney World to see Mickey Mouse, I was visiting family in Monterrey, Mexico and London, England. My trips abroad naturally balanced between tourist vacations and "being a local." While I wasn't a local, I was surrounded by family and it really didn't feel that much different to me from being home. In a way, all three places were home. This has given me perspective on all the places I visit, making sure I not only see the tourist attractions, but also experience the culture.
Travel and tourism has always had a way of threading in and out of my life. In college, I moved to Lake Buena Vista, Florida to work at Disney World! I visited Disney once as a child, and while I was too young to vividly remember much, the Disney magic had a way of making itself known. Meanwhile many of my friends came back yearly exploding with enthusiasm about their trips every single time. I always listened intently, and in 2006 I made up for lost time. I spent 6 months working in the Magic Kingdom and spending pretty much all my free time traversing the World Showcase and other Disney attractions. Needless to save, I love Disney.
In 2010, we took a family road trip out West visiting many of our treasured National Parks. We hiked mountains, camped near bears, and sang badly along the road. Months after this trip I pondered how I could feasibly do it again without missing work. I found a way by taking a job as a Tour Leader where I guided foreigners across our country and Canada. It allowed me to further explore the United States and to meet plenty of folks from other countries. Eventually, I returned home, married the love of my life, and I settled into my career in film and video production. Now, I have transitioned to being a travel agent and inspiring others to finally take the vacation they have dreamed about for years!
I believe that the right kind of travel can positively impact humanity for the better. When we immerse ourselves in other cultures, we learn different ways of thinking and a different set of history that can positively impact our view of the world. Let me help you discover the world.