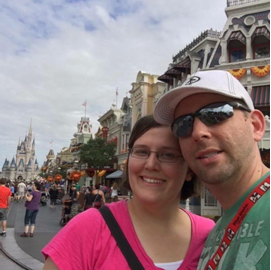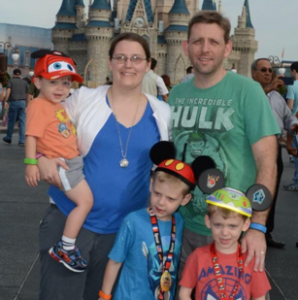 As a parent, its is easy to be excited about taking your kids to WaltDisney World for the first time.  However, with so much information out there it can be overwhelming to know where to begin planing your dream magical vacation.
Maybe you are interested in finding the best time to travel or choosing which resort to stay at. Maybe you need help with booking meals and Fastpasses so it saves you your precious time. I would love to work together, so that you will give your kids the most magical trip ever.
When planning a Disney vacation there are a lot of details to consider.  I don't want you to miss the important ones because even the small ones can throw off your entire trip.
After convincing my husband to honeymoon in Walt Disney World, and turning him into a huge fan, we have grown our family.  Together we have learned a lot on our adventures to Disney— both the good and the bad!  But what we have created are the best memories that the kids talk about often.  From when our gear head met Lightning McQueen, to our son being interviewed at the Monsters Inc. Laugh Floor, and even taking silly selfies with Buzz and Woody!
We can't wait to be a part of helping get all those little details in line for you, so that you can write your own stories and make memories with your family.
Jessica and Mike Kostelnik