Starting on April 14, 2017 you can come dressed as your favorite Star Wars character and celebrate forty years of Star Wars at the Star Wars: Galactic Nights. Some things that you can expect are: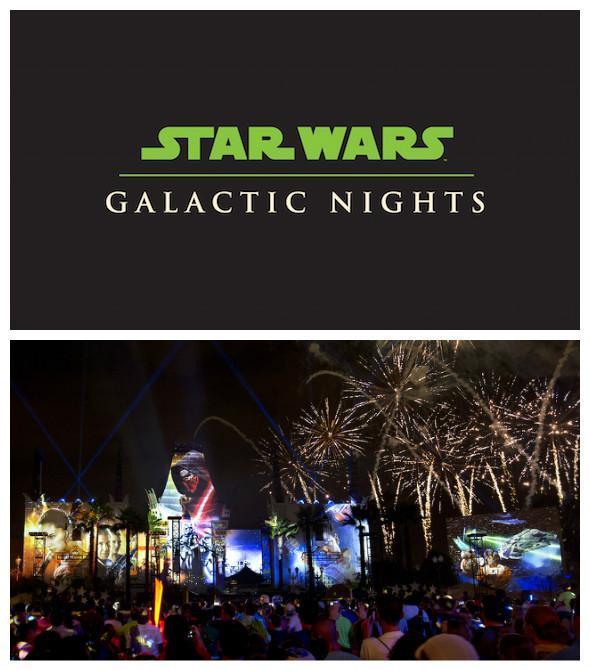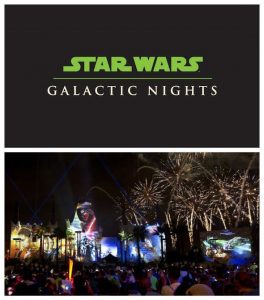 Rebel Base Activates: Rebel Base will serve as the event hub with multiple activities, events, shows and much more. This will be located at the center of the park. This will also be the stop to see "Celebrate the Saga" which is the 40 year history of Star Wars and you will be able to see rare images.
"Inside the Saga: Celebrity Chat Show": Here you can watch a celebrity chat show and learn more about the making of the films at the Epic Theater.
Special Star Wars Photo Ops:  You can get your picture taken with Star Wars Themed backdrops that include Jabba the Hutt's Palace, Han Solo cast in Carbonite, the Hoth Wampa cave and more.
Imperial March & March of the First Order: Darth Vader will lead the Stormtroopers on a dramatic march down Hollywood Blvd to the event stage. Also, Captain Phasma will lead First Order Stormtroopers through the park and show a demonstration of power and strength.
Seize the Saga Interactive Scavenger Hunt: You will be challenged to collect eight puzzle pieces, one from each Star Wars film at the party's photo locations.
"Star Wars: A Galaxy Far, Far Away": Here you can watch the best moments from all of the Star Wars films.
"Star Wars: A Galactic Spectacular": Watch the popular Star Wars themed fireworks and light show that light up the night time sky.
The Star Wars: Galactic Night will run from 7pm to Midnight and the cost for this event is $129 plus tax for adults and for children 9 and under the cost is $124 plus tax.