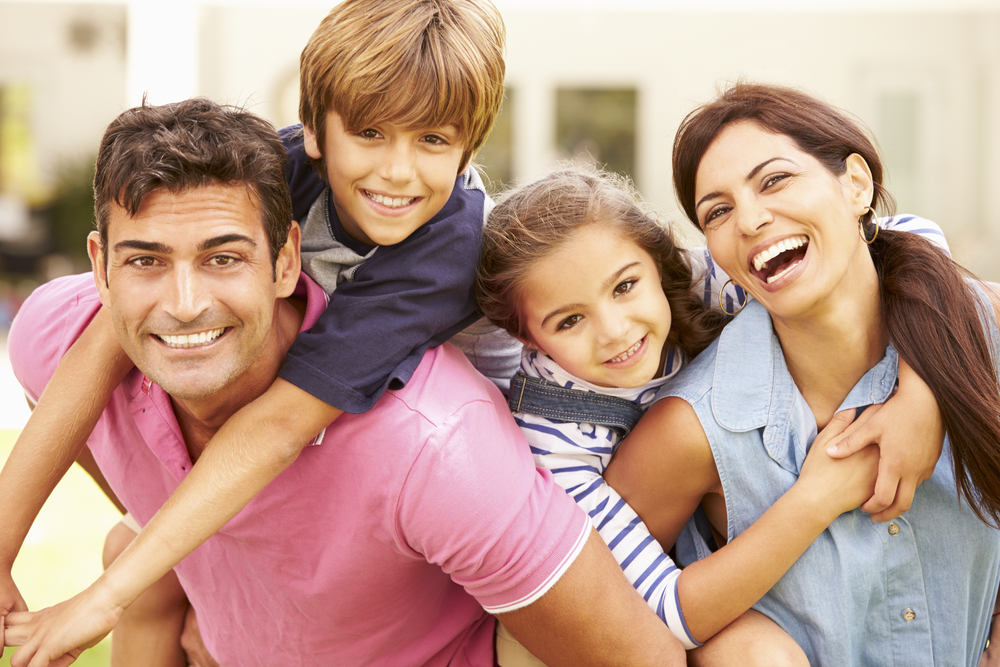 What is Mouse Made Simple?
Mouse Made Simple is a way to make your Disney Vacation as easy as it will be unforgettable. For families looking to get away and make lifelong memories, we make sure you get to experience all of the fun and none of the hassle that planning a vacation can bring.
All of the extra frustration, mistakes and crazy prices are kept away from interfering in your dream Disney adventure. Booking your trip with Mouse Made Simple is the vacation version of a self-driving car; safe, efficient, and sure to impress the in-laws when you talk about it at Thanksgiving.
How much extra does this full-service treatment from our experienced agents cost out of your pocket? Nothing.
How Does it Work?
Our agents are paid by the vendors that your trip gets booked through. Disney has an interest in getting you in the parks, and we have an interest in helping you get there. Not only is this a win-win-win scenario with you being the biggest winner, but it's one that has no extra financial risk. This way, you get access to an experienced travel planner who knows the ins and outs of each of the vacations we offer for the same cost as figuring out an entire trip on your own. As authorized Disney Travel Agents, our planners have graduated from the Disney College of Knowledge (yes, that's a real thing!) and are always keeping themselves up to date on everything new for Mickey and friends.
What are the Benefits of a Travel Planner?
This firsthand knowledge gives your dedicated agent the ability to make specific and informed suggestions on activities and events that your family (parents included!) will love to no end. That personal experience also extends to your agent, making sure they find you the best deals possible, or finding experiences that suit your each and every budget need. With so many options on-site, it can be difficult to decide on any detail, let alone find the best deal possible for it. Scared you can't fit the Grand Floridian Resort and Spa into your budget? If you have a flexible travel date, your agent can help you find the lowest rates to make your biggest dreams come true.
Even better, if a promotion happens to pop up after something like your rooms have already been booked, your agent will automatically re-book to make sure you get the best price possible. The promotions that Disney releases throughout the year are always snagged up by the people and agents in the know, and some simply can't be grabbed fast enough without your very own vacation fairy godmother.
Special deals like Free Dining are highly sought after, and having someone else up at five in the morning to make a phone call for it instead of you is a blessing we can't understate. Make the call at seven in the morning instead, and it's likely already gone. However, it's not just deals that your agent keeps up to date. Disney is also constantly refurbishing some rides or releasing new ones. Booking your trip on the same week that your favorite ride is out of service is as sad as knowing you'll be first in line for a new roller coaster is exciting. Keeping up with the festivals and experiences taking place 10 months out of the year keeps even return trips fresh and fun, and your agent having the details of them adds tons of value to a trip for no extra cost.
Why Do I Have a Single Dedicated Agent?
After your agent spends as much time as they can getting to know you and getting to know how to serve you best, they will be meticulous in crafting your trip to be perfect for you and your family.Having a single contact throughout the vacation experience means you will develop a lasting relationship with somebody who is doing their best to learn what makes your family unique, and how to get them the best Disney experience possible. The park Cast Members are fantastic, but it will be a new one on the phone each and every time you call if you're planning on your own. This means making explanations with every call that a Mouse Made Simple planner simply doesn't need.
They know your family, your trip, and they know Disney so well that they might know why you're calling before they pick up the phone. Keep in mind, all of our planners are real people who have a real love for everything Disney. The guidance they offer isn't coming from any fancy computer program or automated messaging system. It's help from a person who knows your destination and knows just how you can make the most of your vacation.
Things like Early Morning Magic, a way to get into rides with private access in the morning (plus a hot breakfast to top it off) when the afternoon has lines that might take up to hours, are often unheard by clients and our agents hear the expression, "I've never heard of that!" at least once per trip that they book. Your agent might give you tips on how to get around from your hotel, or which restaurants are closest to which parks. No matter what, they'll maximize every lucky minute you spend at Disney.
They very well might have stayed in the same hotels they're booking you in and know how much time a ride might take, or even what might go wrong. You can read about each of our planners beforehand as proof of just that! As said before, our planners have passed the courses of the Disney College of Knowledge, and have passed the tests to become authorized for one simple reason; they love Disney, and they want you to love it too.
Depending on your dining package of choice, your planner can make sure you have reservations ahead of each of your dining experiences, including ALL character meals, which are delicious meals with surprise visits by your favorite Disney characters. Disney reservations open 180 days in advance, so having someone who knows the best restaurants first hand and understands your dining packages can get rid of hours of hassle on your end. It turns out a lot of people like to eat at Disney, so much so that having a professional at the bat to make sure you get your seat at the table has become somewhat of a necessity.
Your planner can really book almost as much of the trip as you'd like and they are there to guide you through every step of the process. All it takes is a brief, 15-minute travel consultation call to have your new planner take care of the rest. From getting your family your perfect fit of hotel room to breaking down the fastpass system, which can be extremely confusing for Disney newcomers, your planner will help craft a schedule as loose or fixed as best fits your trip.
Of course, there are situations where it's in your best interest to do some booking yourself. Flights, for example, often end up cheaper when booked on your own. Your agent knows the quirks like that and any others and is always on the lookout for what is best for you.
What Else Does Mouse Made Simple Do For Me?
Mouse Made Simple doesn't just book the Disney Parks either! Disney cruises can be an amazing way to spend time with your family. Disney offers an array of Cruise experiences to a variety of Carribean ports. The excursions are as safe and exciting as the time is spent onboard, and your planner can help pick and choose the nautical adventure that is best for you and your family. The kid's clubs are a great time spender for a child from any age right up through the teenage years, and the adult-only areas onboard make sure parents have a chance at peace and quiet when they need it. If a Disney Cruise is what you're looking for, Mouse Made Simple is the place to look.
Of course, arguably the most important benefit of using our Disney travel agents is just how much time you save. Your hours are a priceless resource, and instead of searching for the right vacation or planning for the next day in the middle of your trip, we help make sure you spend your time as freely as you so choose. If any bumps in the road are hit, they have you covered before your trip, during your trip, and after your trip. Having a contact who knows your vacation inside and out means you can get straight to fixing whatever issue may have arisen as fast as possible. No matter what, Mouse Made Simple is ready to help.
What using a Disney Travel planner boils down to is letting an experienced professional take things over at no extra cost. Whether you're a first-timer to Disney Cruises or a Disney Park veteran, everybody can benefit from an agent of their very own. If electricians were free, a lot fewer headaches would be caused by household "handymen" going through the frustrations of figuring out things for themselves. Mouse Made Simple isn't just doing the family a favor by getting them a more informed vacation, it's doing yourself a favor by getting yourself a hassle-free one.
Meet Your Disney Vacation Planners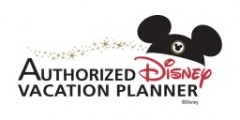 Our wonderful team of travel agents is looking forward to working with you! Click a name below to see their bio.