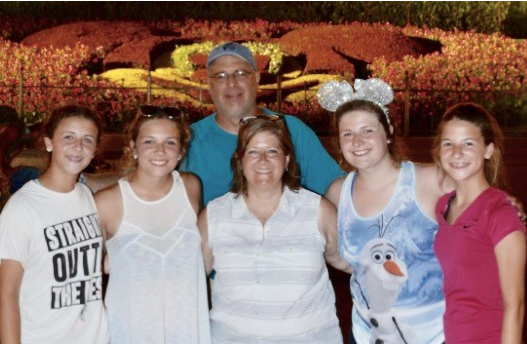 "Hey there"!
"Hi there"!
"Ho there"!
I'm as happy as I could be!  Who would have thought I would be planning Disney, Universal and other vacations professionally!?
Throughout my life, times have changed but one thing that has remained the same is my love of all things Disney!  My passion started when I spent Sunday evenings anxiously awaiting to hear the introduction melody to The Wonderful World of Disney and intently watching "Uncle Walt" introduce his next masterpiece.  My dream of meeting Mickey and his friends finally came true in my childhood years, when we took a family vacation to Walt Disney World!
This first visit to the Magic Kingdom definitely left a lasting memory and a desire to return every year throughout my life!  The various attractions, characters, shows and parades always got my vote as our family vacation destination!  What I absolutely love about Disney destinations is the creativity, imagination, continued growth and new experiences guests can immerse themselves in while still experiencing the novelties and nostalgia that began so many years ago.  Although character encounters are one of my favorite experiences, I love the opportunities to meet and chat with artists from Disney Fine Arts throughout various locations at the park and Disney Springs.  Disney IS the ultimate experience for guests of all ages and tantalizes all of your senses into a world of utter bliss.  The attention to the tiniest of details is what makes the magic, brings the characters to life and creates memories that last a lifetime!
I plan vacations within all budgets for I believe that taking some time out from life to reconnect with family and loved ones is key to creating some of the best lifetime memories.  Vacations are a gift that we share with our children in hopes that one day they will reminisce of their childhood years while literally walking down Main Street USA creating new ones with their own families.
When asked "what makes Disney so special" for me and my family, I simply respond with the words "family, memories, magic and experiences".   I'll share a little secret with you…I get all choked up when the resort cast members greet us and say, "WELCOME HOME"!
I would like to "welcome YOU home" and into the Mouse Made Simple vacationing family"!
"The most important thing brought about in the past quarter century of motion-picture history is the recognition that amusement, recreation, mass diversion, is no longer a dispensable luxury. Family fun is as necessary to modern living as a kitchen refrigerator."
–     Walt Disney
Natalie Sukalac